Countless laws regulate the San Jose document storage of company documents. It is possible to store documents in your building but it doesn't make sense to use expensive office space to house cabinets of records. This information needs to be stored securely. Here are some considerations to look for in a document storage provider:
Safeguarding of Records in San Jose
The security and confidentiality of important records and files is sometimes over looked. But companies can quickly become swamped trying to comply with privacy requirements. Hiring a vendor simplifies security problems.
Climate Maintained San Jose Document Storage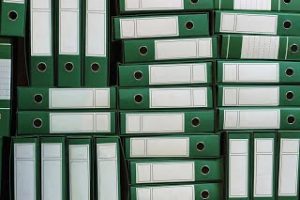 We provide temperature and humidity controlled storage for all types of document formats, including paper, film, x-rays, microfilm, discs, and magnetic tapes. The storage area has a backup power source, insuring that the temperature and humidity are maintained even during a power outage.
Legal Compliance in California
Many businesses keep large amounts of San Jose records, possibly in error. And some neglect to keep the correct documents, and may be discarding critical information that should be stored. Document retention policies along with a document storage program will allow you to set up plans for which files to retain and for how long. This also establishes how to dispose of records after they are no longer needed.
Disaster Protection & Planning
Major catastrophes can destroy years of important business documents. An offsite records storage location can protect your records from disasters. We make sure that you do not lose mission critical records.
Get Free Quotes on Document Storage Services in San Jose Today
For more information on services in San Jose, please fill out the form to Request a Free Quote, or call us at (408) 837-7545.